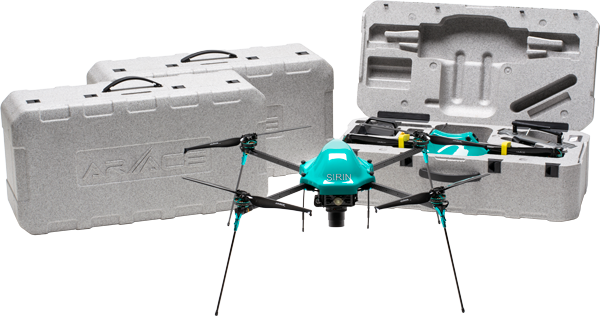 next generation, autonomous aerial platform
ARACE SIRIN is a versatile, next generation, autonomous aerial platform. It boosts a compact size, very easy deployment (no assembly required) and exceptionally long flight time.
Developed and manufactured 100% in Hungary (EU), with carefully designed and selected high quality parts. It meets recent security standards as it makes use of a strictly USA made Flight controller.
Agility was also a key goal during the development. Hence it can be operated in strong winds and a wide temperature range, while performing either aerial mapping or surveillance missions.
fully composite frame unit
The Sirin can be airborne up to 85mins and cover more than 40km in a single flight.
Field deployment takes less than 1 minute and requires no assembly.
Folds into a compact size for easy storage and transportation (including backpack options).
Li-ion battery which can be recharged 3-4x as much a traditional LiPo batteries which is what is used on most commercially available drones. Also, it only needs a single battery to fly.
Multiple redundancy for safe operation: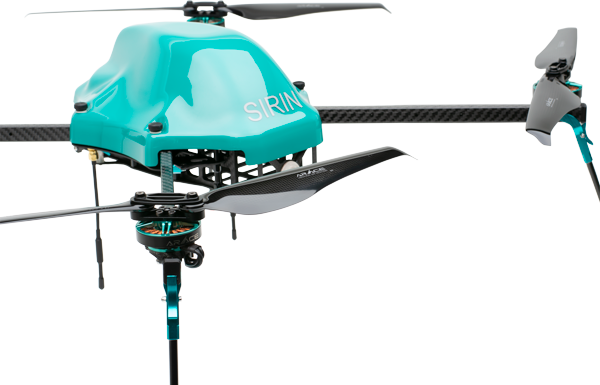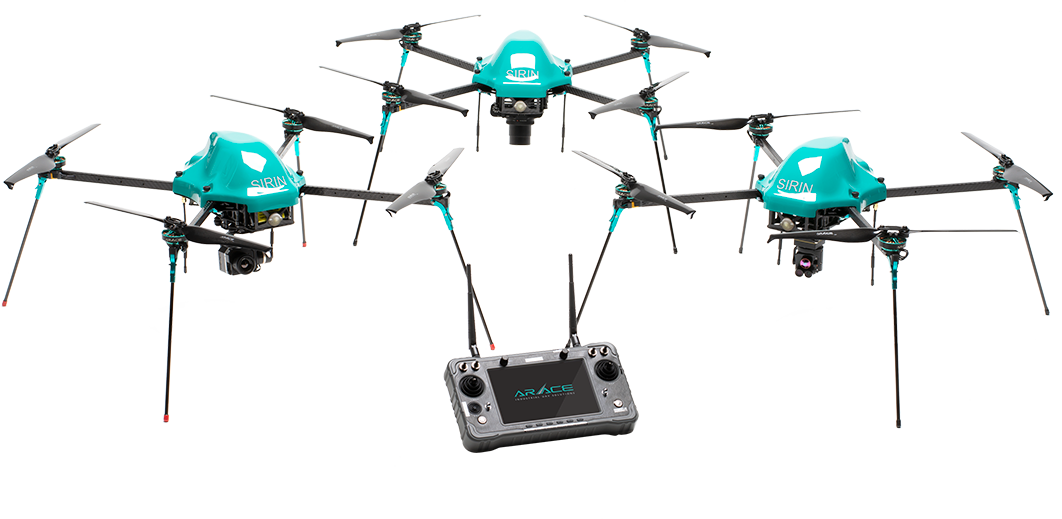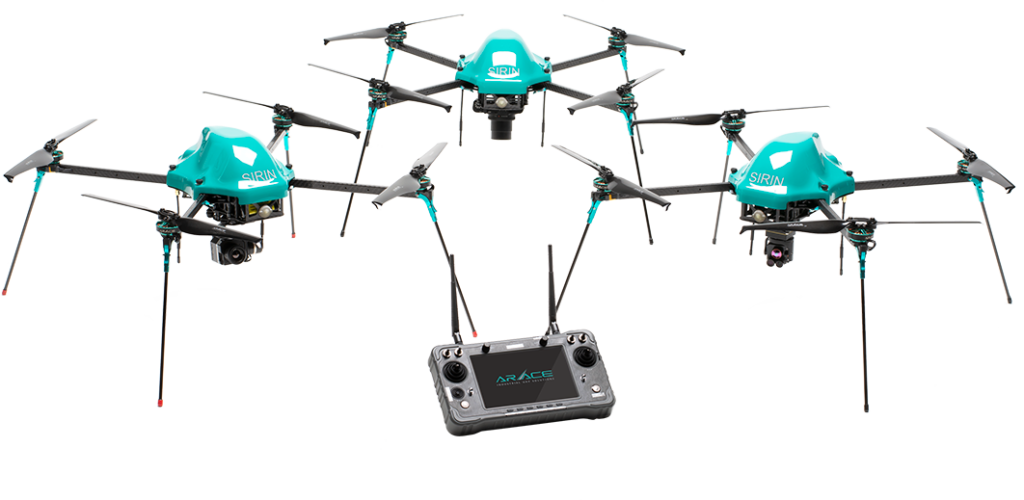 next generation, autonomous aerial platform
The ARACE SIRIN is highly customizable, based on the user's requirements.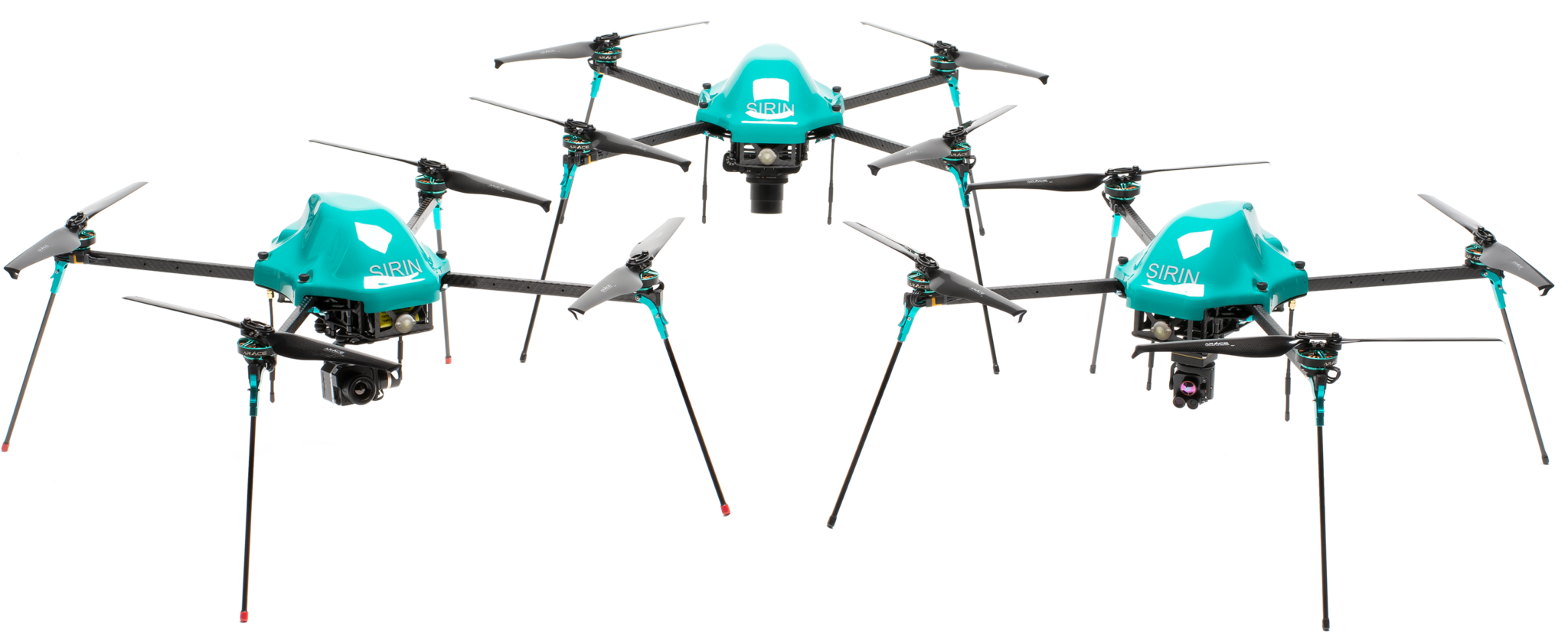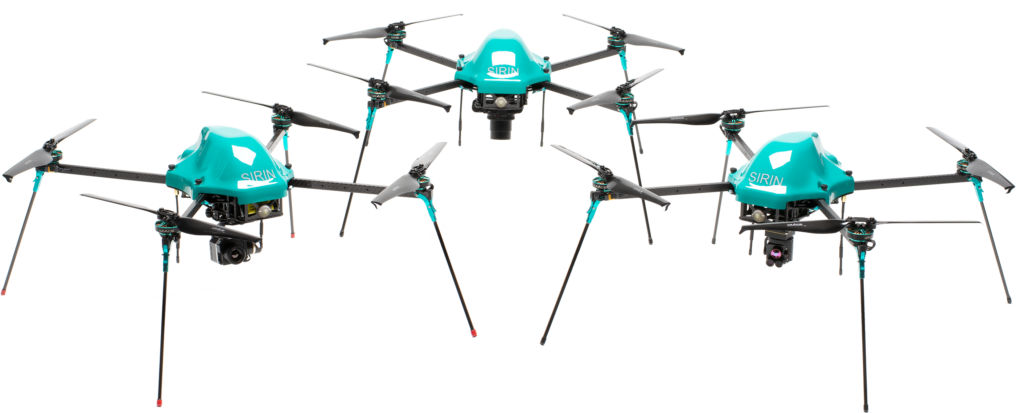 next generation, autonomous aerial platform
It can be equipped with various state-of-the-art, single or dual sensor payload. Long range, optical zooming daylight cameras, as well as thermal cameras.
Operational radius of up to 20km and can act as a relay with ARACE point to multi-point Mobile Remote Viewing Terminal (MRVT).
100% autonomy with all high-end components
Diagonal size (with folded props):
Max Flight Time (without payload):
Max Flight Time (with payload):
Maximum Operating Altitude:
Wind Resistance at flight altitude:
2.98 kg (EU RPAS Class C2)
Maximum Operating Temperature:
40 Degrees Celsius (for battery safety)
Bidirectional telemetry range: