Why settle for a few minutes when you could be flying for hours?
Delivering the longest flight times in the 100% electric UAS industry.
Electric is clean and quiet.
Are you interested in the most competitive drone options for security, surveillance and aerial mapping, without compromise on performance, quality and reliability?

All our platforms are manufactured in the EU.


Almost 4 hours flight time
The ARACE ROC is the 100% electric ultra-long endurance, vertically take-off and landing (VTOL) aerial platform that put even internal combustion unit to shame.
With its groundbreaking almost 4 hours of flight time, it is the go-to remotely piloted aircraft for all demanding operations, be it large scale aerial mapping or long-range surveillance.
Almost 4 hours flight time
ARACE SIRIN is a versatile, next generation, autonomous aerial platform. It boosts a compact size, very easy deployment (no assembly required) and exceptionally long flight time.
Developed and manufactured 100% in Hungary (EU), with carefully designed and selected high quality parts. It meets recent security standards as it makes use of a strictly USA made Flight controller.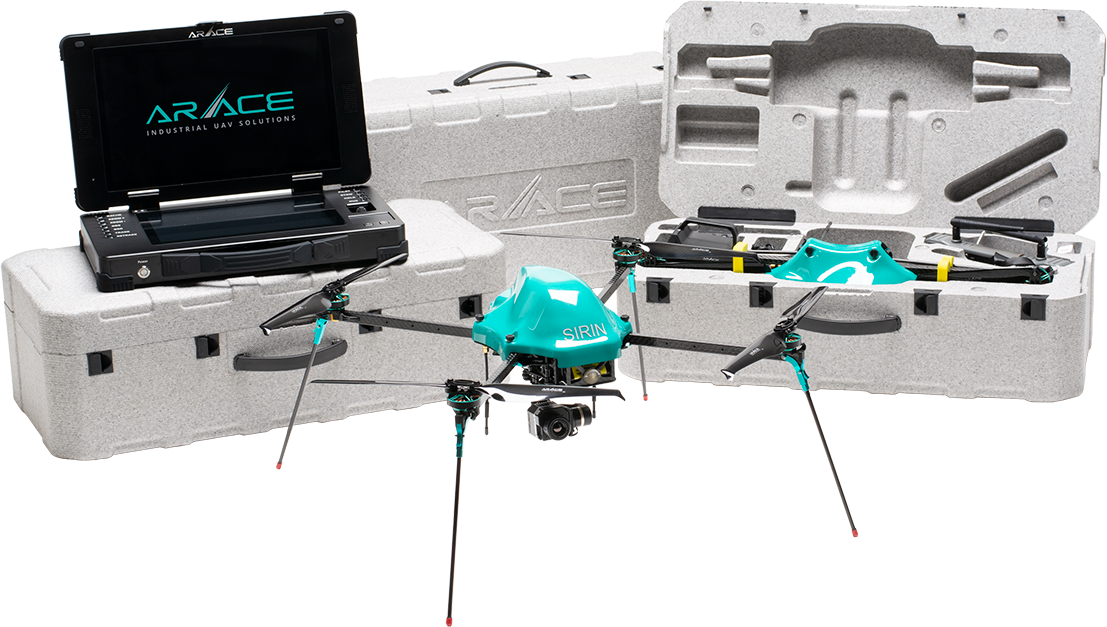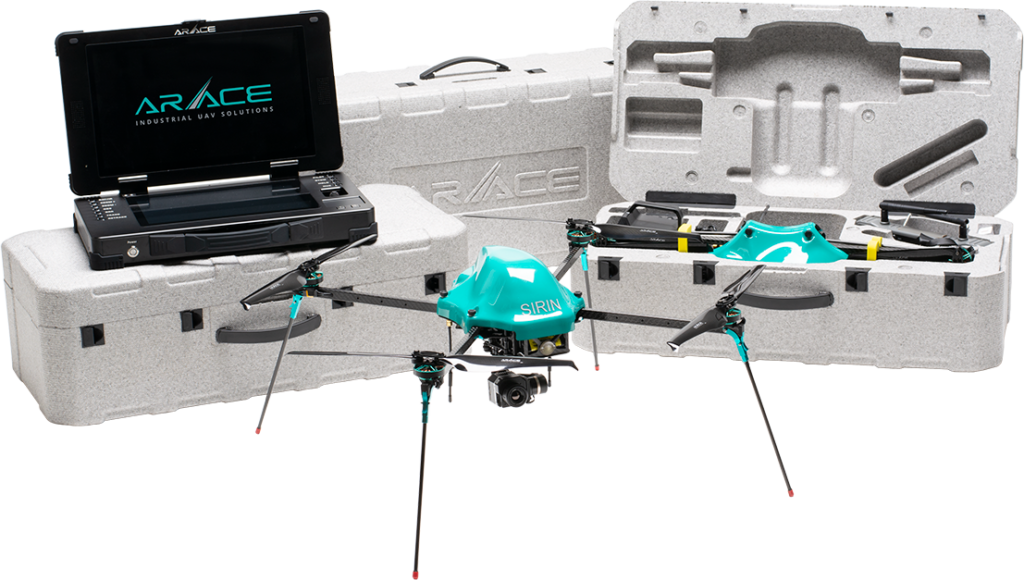 2.5 hours flight time with unmatched wind resistance
The ARACE GRIFFIN Pro or Griffin V2 is the second evolution of very successful original Griffin. It has an impeccable track record for many years now. It runs 8 hours shifts daily with some of our clients. It was great, but we made it even better. Agility is second to none. Users find themselves not having to worry about strong winds anymore when using the GRIFFIN.
It can perform vertically take-off and landing (VTOL) from any 5x5m flat surface. Granting it the ability to be deployed from practically anywhere. For example, middle of a dense forest, top of a building or boat and so on.
Full customized solutions are available
We design and manufacture customized ground control and command stations for seamless integration with all our aerial platforms. From easy portability to fully rugged options, we endeavor to meet our clients' exact requirements.
Systems with dual screen monitors, payload controlling joystick and radio links of up to 50km are all available in our arsenal. We even have options for remote viewing and navigation terminals, with which both advanced ground forces at the target area, as well as the drone operator back at the base can watch the same live video feed.